After three years in South Africa, a football player shocked his mother with a visit, and their reunion was really emotional.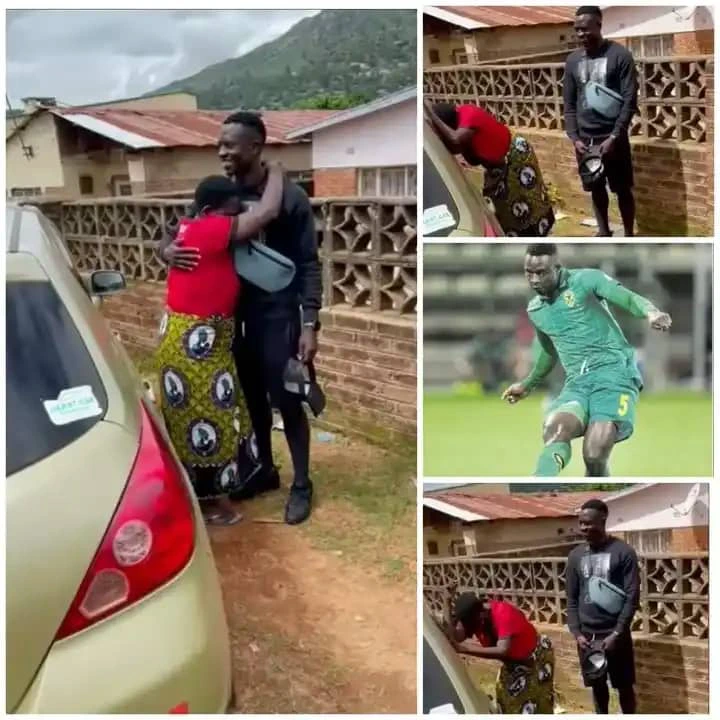 Limbikani Mzava, a Malawian footballer who is also the captain of Flames, a South African team, made his return home even more thrilling by giving his mother a car.
She was speechless, and tears welled up in her eyes as she blessed her son.
When Limbikani Mzava visited his mum, he was under national team duty, according to the Malaui Football Association, which shared the footage.
See what was shared on their Facebook page;
"The three years in Malawi have not been Captain Limbikani Mzava, based in South Africa. He was in third AFCON qualifying on Thursday with a 1-0 lead over Uganda. He went to see his mother this morning and gave her the present."