Pastor Dag Heward Mills, the creator and chief of LightHouse Chapel, is currently being roasted on the internet after his junior pastors exposed his vain and evil ways, including the cruel treatment he meted out on them.
Six resentful retired pastors have filed a lawsuit against the church, alleging that they were abused and that their SSNIT contributions were not compensated during their productive working years.
Kennedy Agyapong, Manasseh Azure, and other influential members of the community have all condemned the man of God as cruel and wicked.
Though social media users are slamming Dag Heward Mills, his church representatives have stepped up to defend him and take some of the stray bullets.
One of his children, known on Twitter as @Pauilzzzooo, has expressed her emotions in response to the assaults.
The distraught clergy daughter posted a photo of herself and her father with the caption "heart emoji."
To learn more, look at the image below…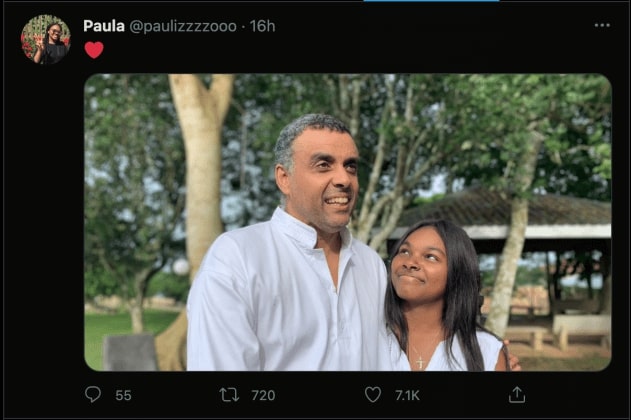 King Felix is a blogger and Software Developer who has been in the entertainment industry for almost 6 years, he has helped built many blogs that are focus on giving entertainment news and services to Ghanaians across the globe. you can contact him Via the contact page of this website.